Meal Calendar
Evolution of the client dashboard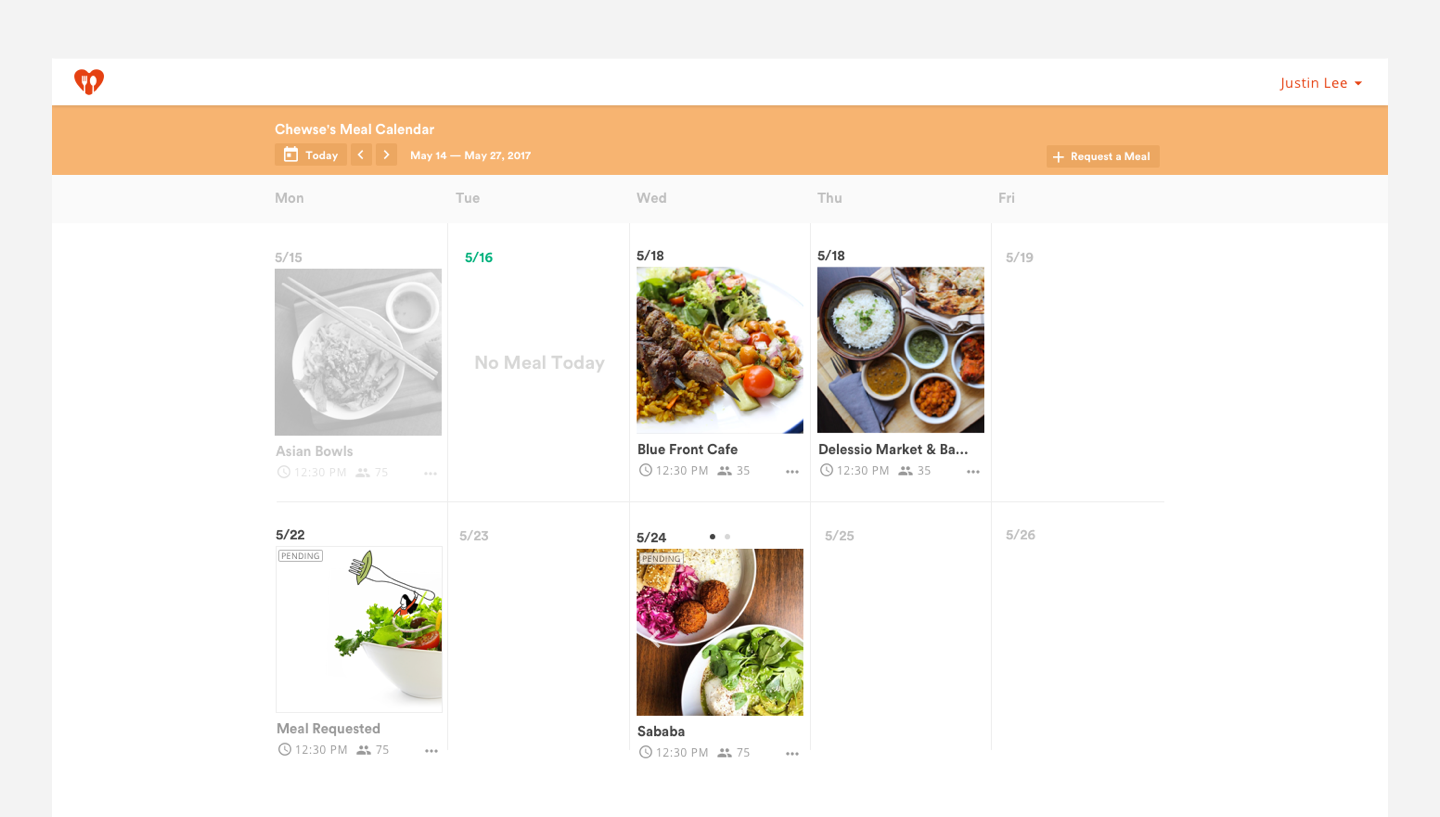 The initial Meal Calendar prominently featured photography. While that was fine for smaller clients who ate at most once a day, the format started to break with more meals a day.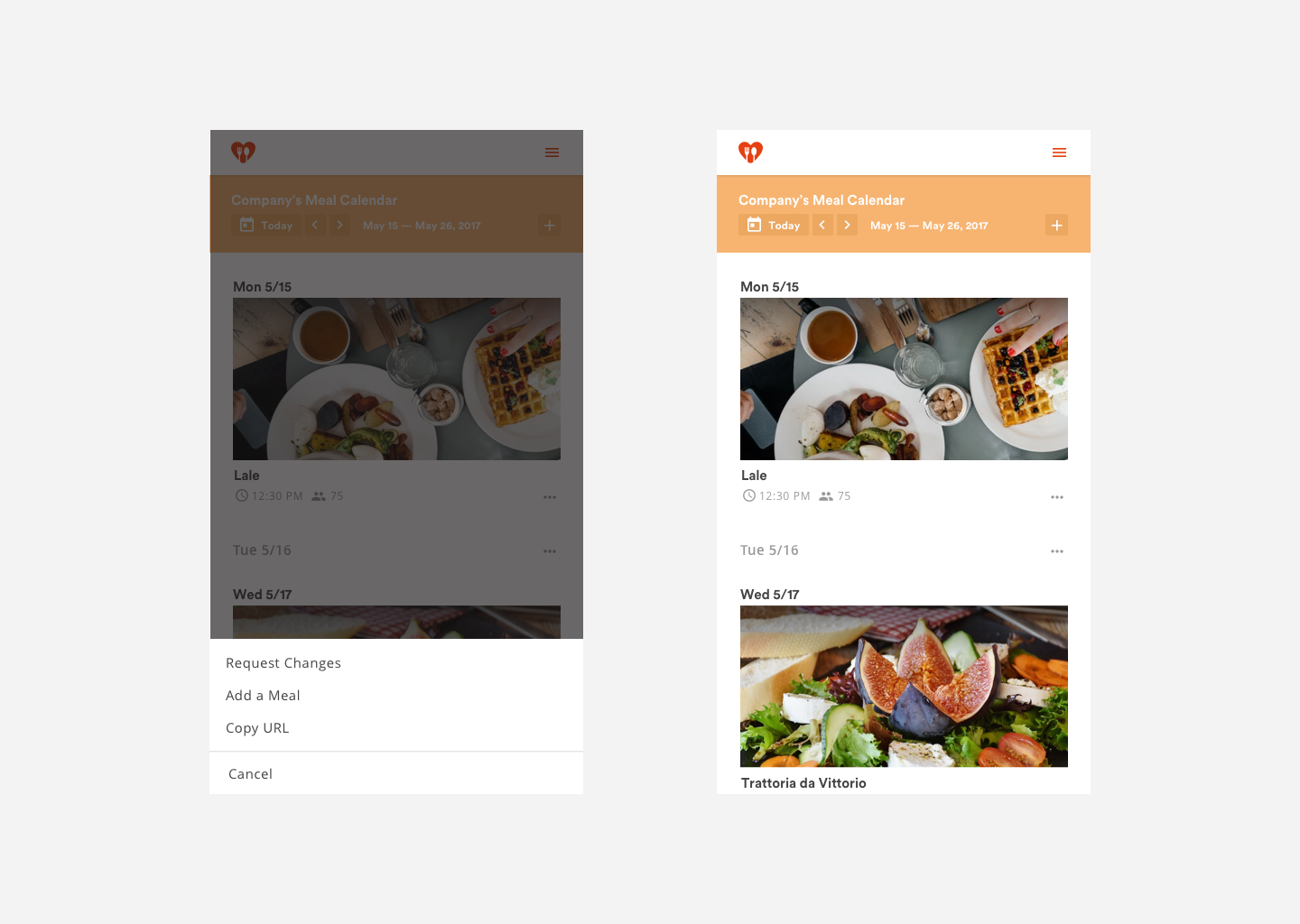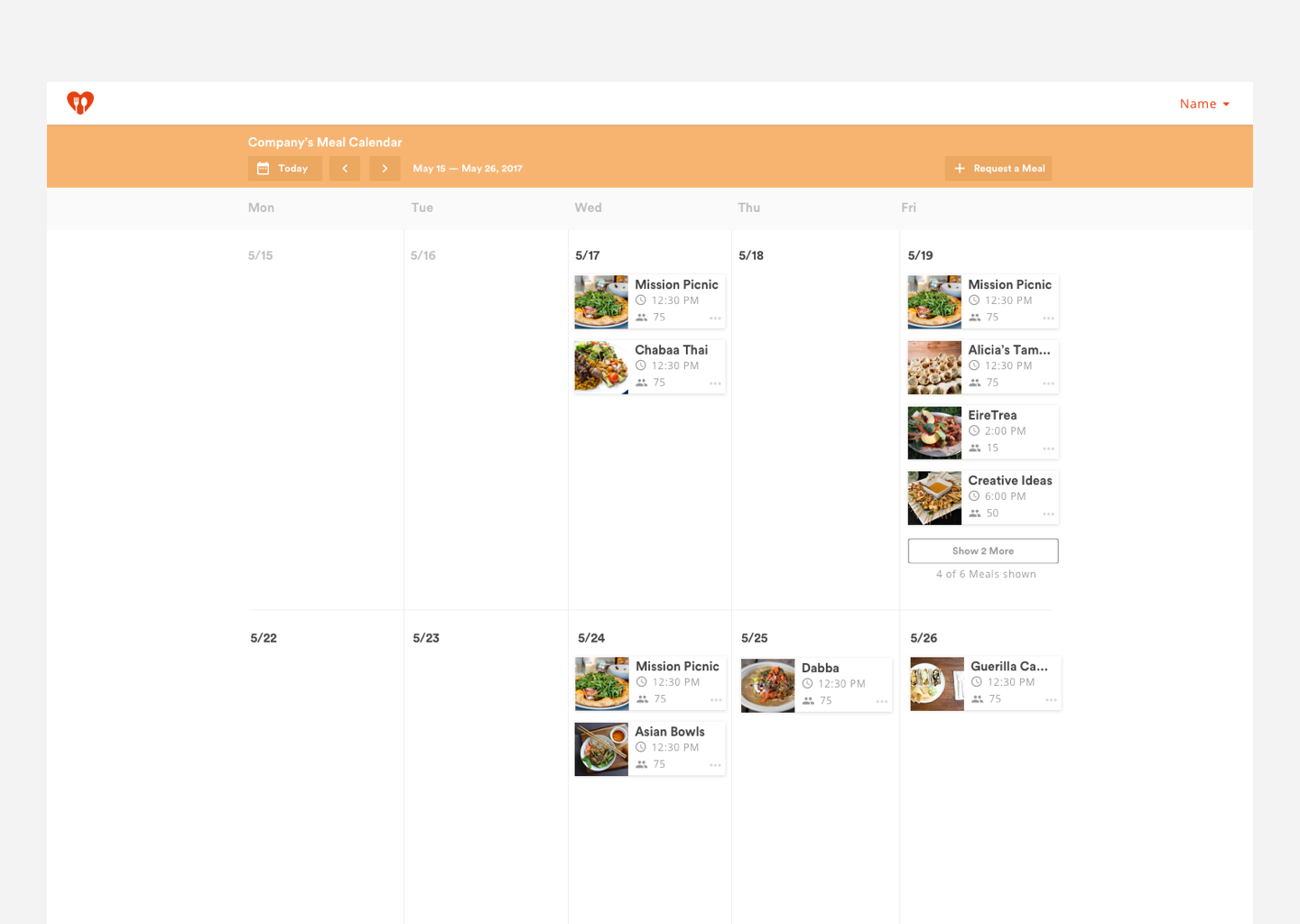 The next substantial iteration featured cards that were stacked in order of time.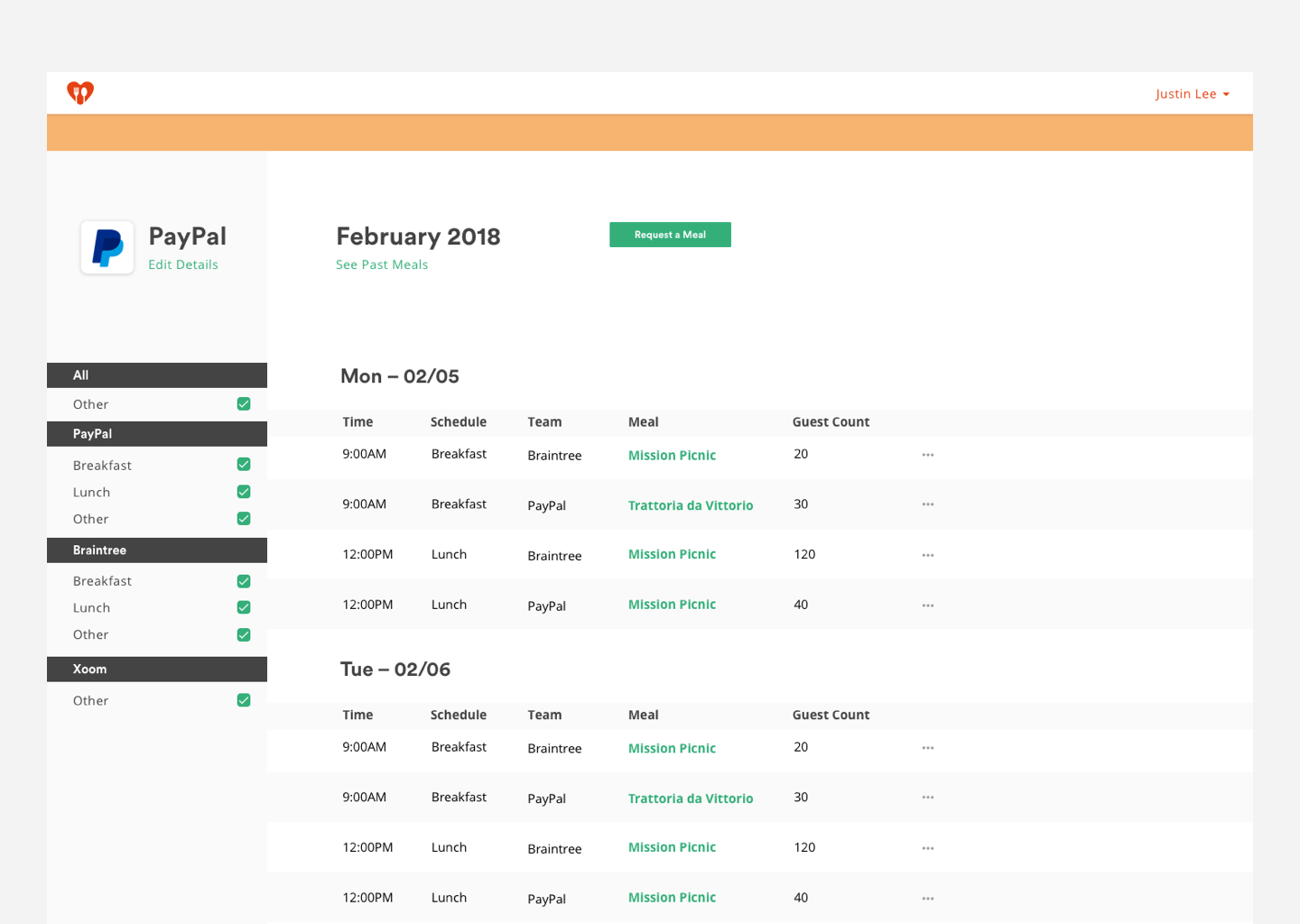 However, to adequately support different meal schedules that belonged to distinct groupings in a master calendar, the list view was the most comprehensible method.